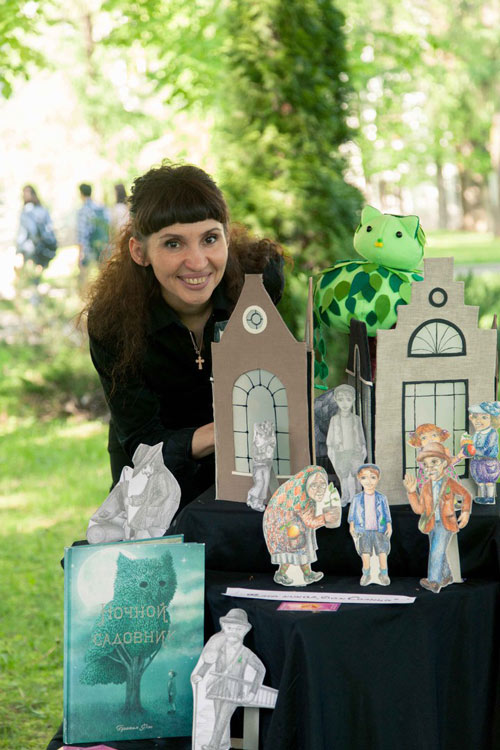 The «Night Gardener» show for children (5+) and adults
This is a puppet show with a light drawing , shadow theatre and live music (harp, pan flute) for children from 5 years old. This story was inspired by the eponymous book of Terry and Eric Fan.
The story begins in the sad city… Nature colors faded there. People were upset and children waited for spring… One day a wonderful gardener came in this city. A trees have magically transformed every night in the city since then. Everything around was filled with beauty and joy. This city became a place for happy people.
This performance was shown at the international festivals: "Red Mood" (Moscow), Festival of Visual Arts "Event" (St. Petersburg), "Theater Without Borders" (Kingisepp), "City and Books", "Fairy Jam" (Minsk). At the international festival «Red Mood» our «Night Gardener» received the award «Best Performance».