Souvigny is a charming town in the center of France (near Chantelle). In addition to its rich history, it is also known as a center of attraction for artists, performers, and craftsmen from France and other countries. This is no coincidence. The Chapeau Rouge studio and the 2A2B association (for fine arts and crafts masters) are located here. 
This year, an exposition was held here, the central symbol of which was the Tree of Peace (l'ARBRE de la PAIX)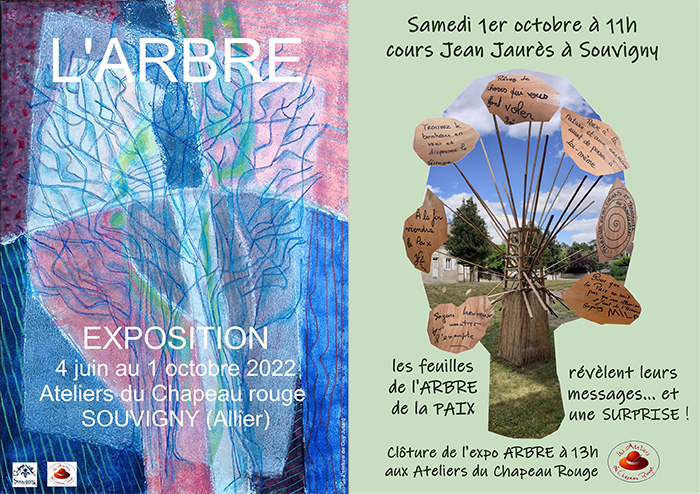 Our theater Dom Solntsa, and the musical project Lumiere Tales took part in a concert program in Souvigny. We presented our creativity and introduced the culture of Belarus to the visitors of the exhibition. We performed traditional Belarusian songs and the author's music. Our performance was held as a theatrical interactive musical performance with theatrical puppets.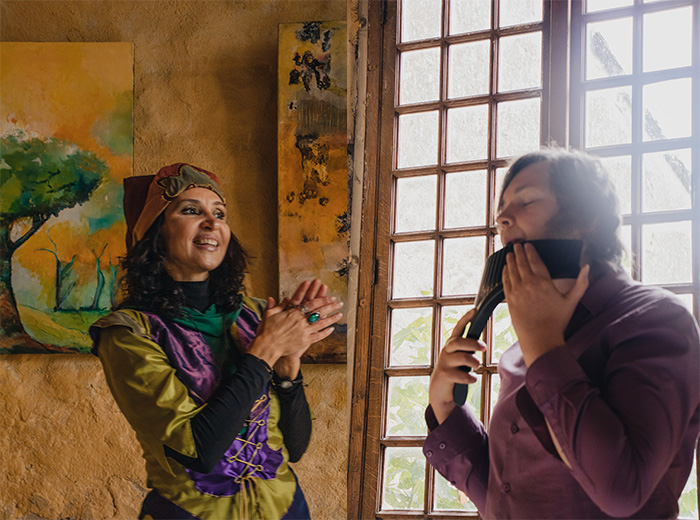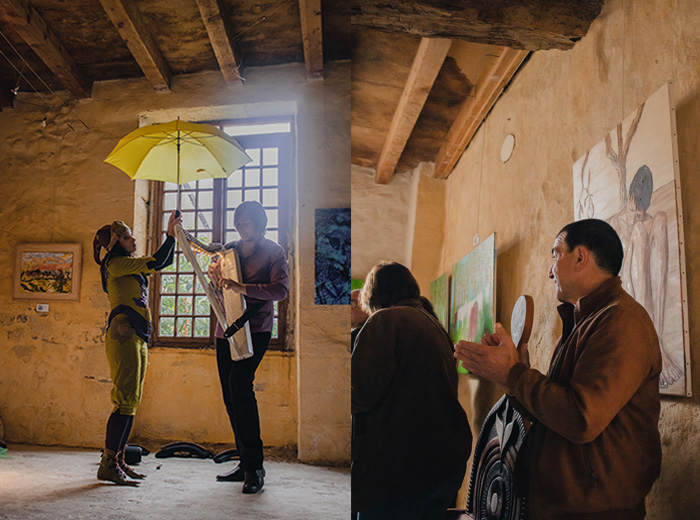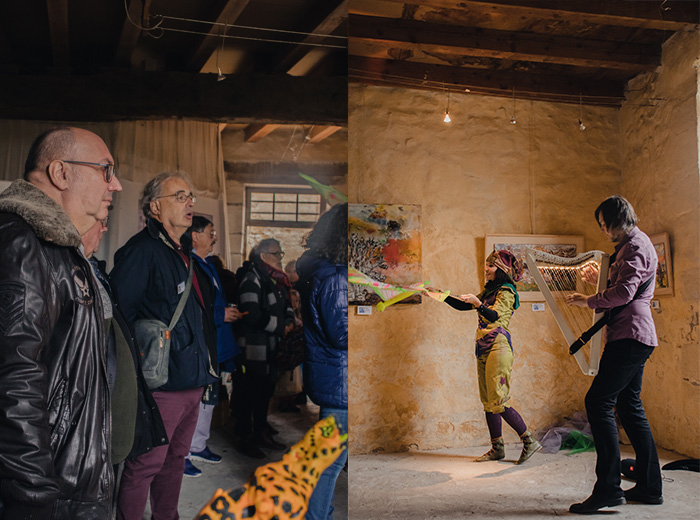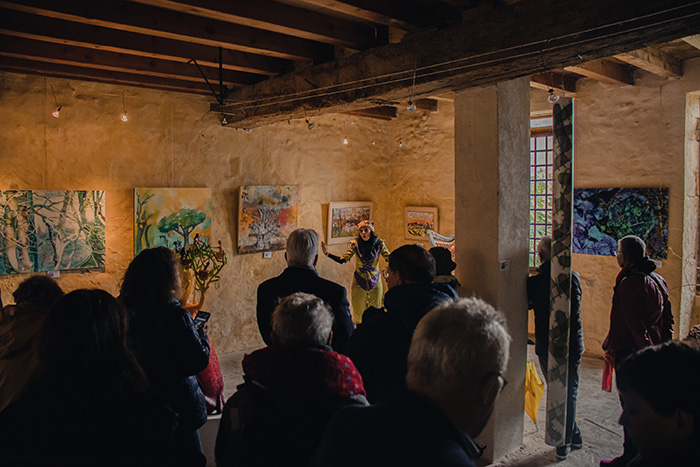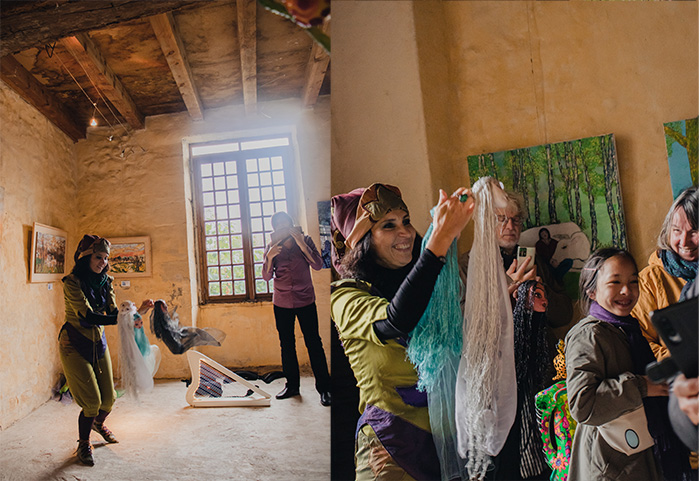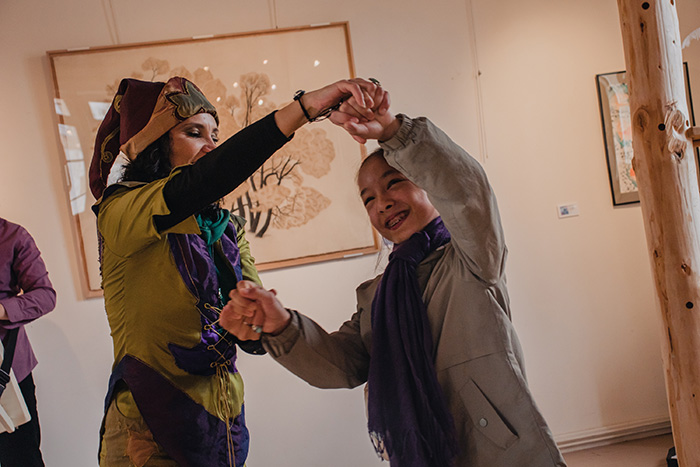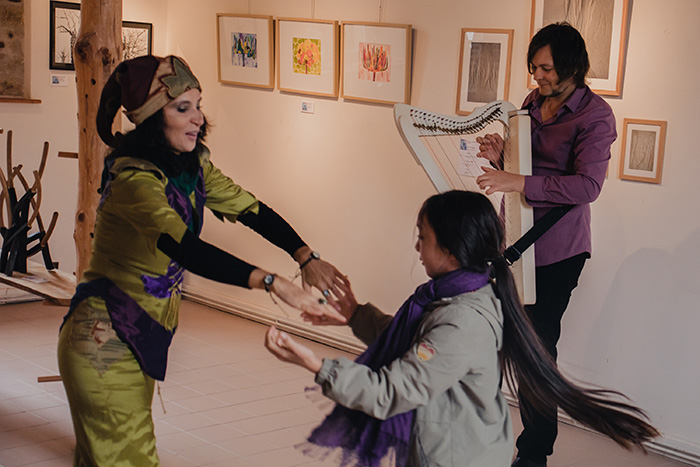 This day was filled with smiles, music, and joyful creative meetings. We thank the participants and organizers of the Chapeau Rouge for the warm welcome.
Our special thanks for the support to Richard Dubienec, the host of the Arthouse residency in Chantelle.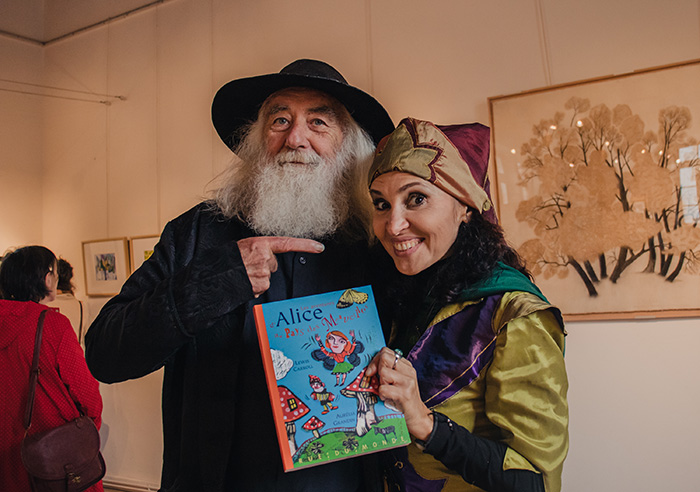 In these days when disunity and tension are growing between countries, it is very important to pursue peace. It is important to build bridges of friendship and cooperation through art and culture.
We thank the European Union for the support. 

Our creative residency program in Chantelle is funded by the European Union in the framework of the EU4Culture project implemented by the Goethe-Institute, Czech Centers, Danich Cultural Institute, Institute Francais en Georgie.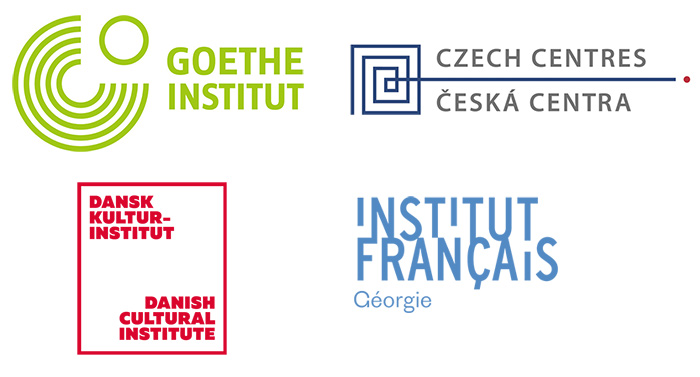 This publication was produced with the financial support of the European Union. Its contents are the sole responsibility of Theatre Dom Solntsa and do not necessarily reflect the views of the European Union.
#EU4Culture